Clerks & Administration
The clerks are skilled in recommending particular practitioners for particular cases and are happy to discuss solicitors' and lay clients' requirements. They are ready and willing to discuss fees and provide estimates. This can be difficult without sight of papers and early delivery of briefs is encouraged where possible and much appreciated. Whilst each clerk is dedicated to a particular practice group they are also experienced and are able to assist with all enquiries. Our multi-disciplinary approach to clerking is further testament to our goal of providing the best possible service to those who instruct us.
The Clerks' room and switchboard is staffed between 9am and 5.30pm Monday to Friday, although arrangements can be made to open later during the evenings and on Saturdays and Sundays. When the Clerks' room is closed there is an answerphone service in operation; messages are regularly checked and the appropriate action taken.
'the clerks are very efficient and always happy to assist' Legal 500, 2018
Our administration team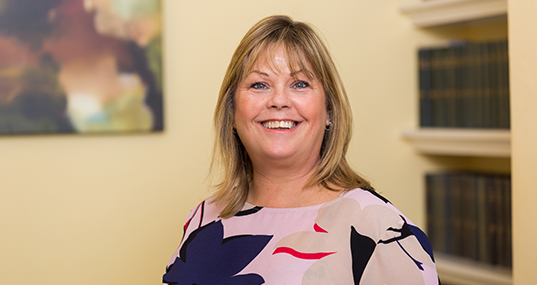 Julie Robinson
Previously with a firm of Solicitors prior to joining Chambers in 1985. Julie has worked in various roles and has now been the friendly voice and welcoming face of Chambers since 2001