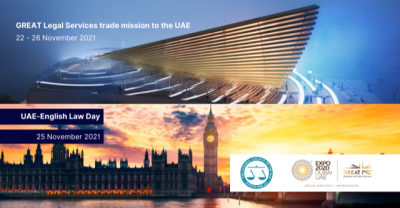 November 17 2021
Malcolm Bishop QC is delighted and excited to be a part of the GREAT Legal Services Trade Mission to the UAE.
The UK Ministry of Justice and Department for International trade are delighted to invite you to the UK Pavilion at the World Expo in Dubai on Wednesday 24 November 2021.
Hear from leading legal professionals from the UK and UAE on the latest developments and trends in-market. The event is a great opportunity to network with industry peers as well as gain expert insight across a range of areas, such as legal technology and artificial intelligence, commercial dispute resolution and the environmental sector.
Registration link: https://greatlegalservices.com/