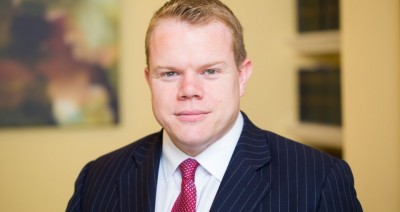 October 07 2021
REFERENCE by the Attorney General and the Advocate General for Scotland – United Nations Convention on the Rights of the Child (Incorporation) (Scotland) Bill [2021] UKSC 42
By this reference, the Attorney General and Advocate General for Scotland sought declarations that certain provisions the UNCRC (Scotland) Bill and the ECLSG Bill were outwith the legislative competence of the Scottish Parliament. The AG did not take issue generally with the incorporation of the UNCRC but the complaint was in relation to way in which the Bills sought to achieve compliance with the UNCRC; namely through an interpretive principle which applied to all legislation (including UK legislation), strike-down declarators, declarations of incompatibility and a general duty on public bodies not to act contrary to the UNCRC.
The Court unanimously held that the referred provisions were outside legislative competence.
Section 28(7) of the Scotland Act preserves the unqualified power of the UK Parliament to make laws for Scotland. No provision of the Scotland Act can be modified by the Scottish Parliament (subject to exceptions).
As to the interpretive principle and the declarations, the main thrust of the Court's reasoning was that it was impermissible to make the legal effect of UK legislation conditional upon the judgment of a court. That was so in relation to the interpretive principle because it was modelled on section 3 of the Human Rights Act 1998 and went much further than common law principles of interpretation. Only UK Parliament could empower the Courts to read in words to a statutory provision so as to give it a meaning contrary to Parliament's intention.
As to the general duty, the Court held that it was on its face outside legislative competence because it was not limited to devolved public bodies, functions etc. It could not be saved by a narrow interpretation as the Court was not being asked to interpret it narrowly, but rather to read it as subject to the various limitations upon devolved competence. The Court's reasoning is particularly interesting because it held that the Scottish Parliament's method of legislating in reliance on the interpretive provision in the Scotland Act on this particular occasion would leave the law unclear, contrary to the rule of law; see §§ 74 – 77 in particular. It would also result in the circumvention of the system of pre-enactment scrutiny established by sections 31-33 of the Scotland Act, which provide for assessments to be made by the person in charge of the Bill and the Presiding Officer as to whether the Bill is within competence.
Christian J Howells was instructed on behalf of the Counsel General for Wales by Welsh Government Legal Services. The judgment can be found here: www.supremecourt.uk/press-summary/uksc-2021-0079.html